Many forget that Vietnam is a prime coastal destination! With over 3200 kilometers of shoreline, Vietnam is home to some of the most beautiful bays in southeast Asia.
Along with its seemingly endless white sand beaches and pristine coastline are several of the world's most beautiful bays. These inlets of land boast calm waters and stunning scenery, and since many of them also lie near protected forests and national parks, they are also gloriously devoid of development. Here are some of the most beautiful bays along Vietnam's shores!
Halong Bay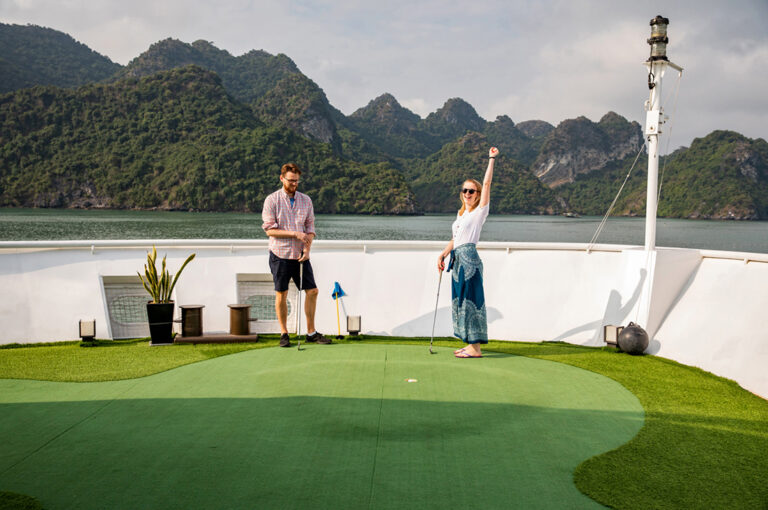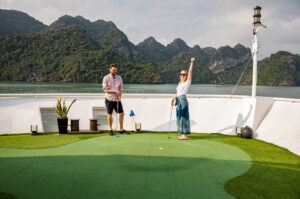 It is impossible to talk about Vietnam's bay beauty without mentioning the country's iconic natural gem — Halong Bay. Seemingly plucked straight out of a fantasy novel, Halong Bay's nearly 2,000 towering limestone islets are the product of 500 million years of geological formation. The heart of the bay is home to a dense cluster of 775 islets, and to one of the country's most unique collection of tropical evergreen, oceanic and seashore biosystems.
Located only a short bus ride from Vietnam's capital Hanoi, Halong Bay has become one of the country's most popular tourist destinations, and as a UNESCO World Heritage Site, a globally recognized locale of extraordinary beauty. Traditional Chinese style wooden boats called "junks" sail between the islets and to some of the bay's floating villages, whose local fishing communities have called the area home for centuries.
Vinh Hy Bay
Located on the coastline of Ninh Thuan Province's Nui Chua Naitonal Park, Vinh Hy bay is perhaps one of the most unspoiled and least developed bays in Vietnam. The surrounding natural landscape is home only to small fishing communities and some of central Vietnam's ethnic minorities, including the Raglai people and the Cham. At nightfall, these nocturnal communities' brightly lit fishing vessels set sail, and the bay's waters twinkle to life with hundreds of lights throughout the night.
Although limited development in the area has kept the bay out of the limelight for Vietnam's coastal tourism infrastructure, recent investment has seen the construction of new roads and resorts in the area. Given the national park's protection, however, the lush forests and coral reefs remain great spots for hiking and snorkeling.
Lang Co Bay
Lang Co Bay is located just north of Danang's own stretching bay, but this smaller inlet of coastal land and its impressive tourism infrastructure has made it one of central Vietnam's most popular beach destinations and recognized as one of the world's most beautiful bays. Nestled closely to Bach Ma National Park and flanked by the quaint and peaceful Lang Co town, the bay here is a more peaceful alternative to Danang and Hoi An's busier beaches. It is also along the Central Vietnam Heritage road, and easily accessible from ancient Hue and My Son Sanctuary.
Like many coastal towns, Lang Co Bay's economy is supported by both tourism and fishing, and the town's markets are stocked with the day's fresh seafood catches. And, since the bay was recognized as a world beautiful bay in 2009 by the World Bay's Club, the town of Lang Co holds annual festivals celebrating the achievement, featuring art, music and traditional dance.
Nha Phu Bay
Located only 15 kilometers from the busy beaches of Nha Trang, Nha Phu Bay is a paradise for nature lovers. Surrounding a collection of small islands — including the popular Thi Islet, which is best known for its snorkeling and diving — Nha Phu has peaceful waters year-round, and is perfect for those looking to explore beyond the sands and into the crystal waters.
Given its proximity to Nha Trang, most stay in the city and venture out by boat to the bay during the day. Cruises through the area will likely sail past some of the bay's famous islands and stop only for a short time at each location, but there are some hotels located within walking distance of the area for those that want to avoid the busier Nha Trang altogether.
—
No more dreaming of white sands, come to Vietnam where endless white sand beaches and coastline stretch the land from north to south!